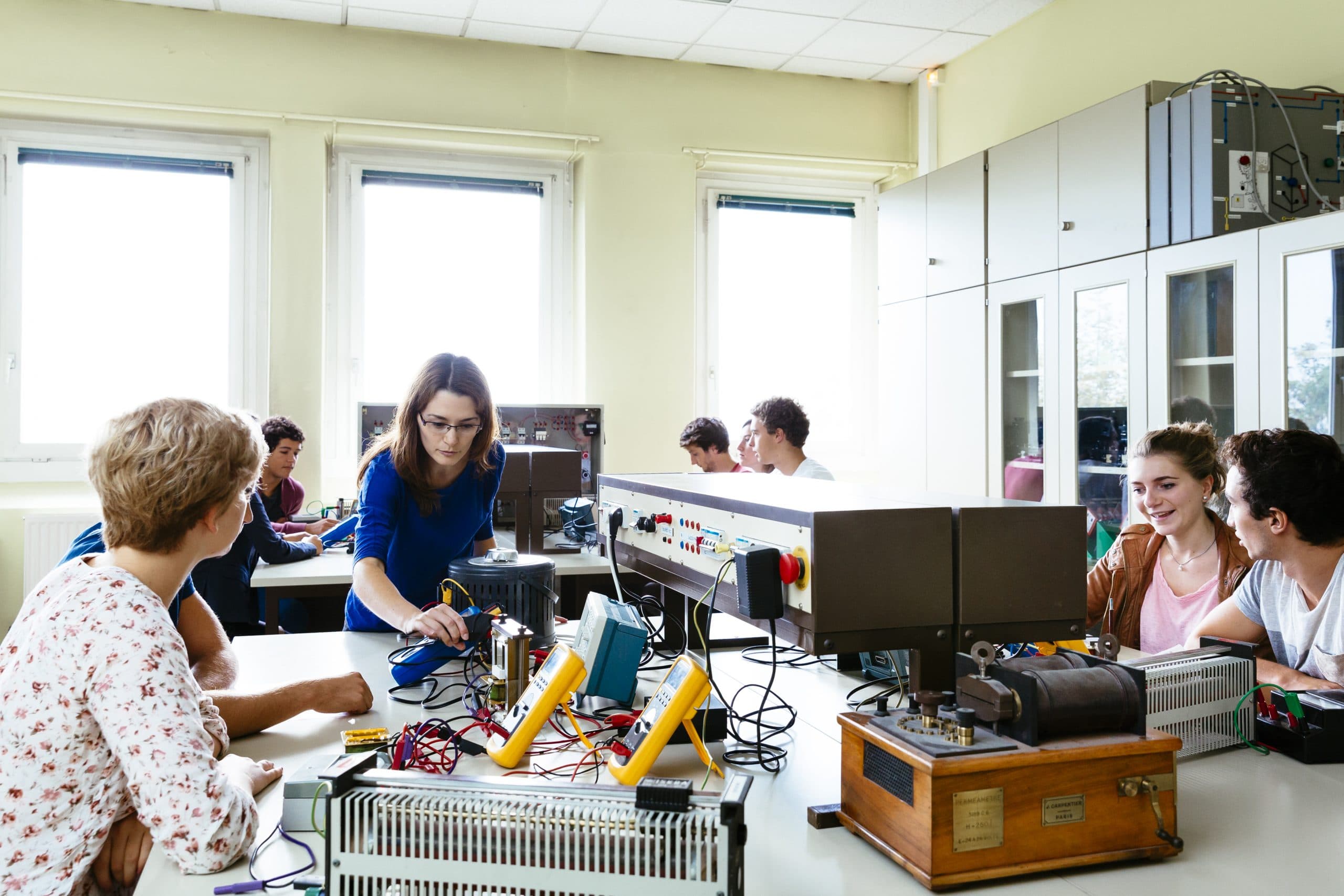 Pedagogy
Developing common pedagogical projects to support students' employability
Staff Week
Auvergne Rhône-Alpes Region provided funding up to €15,000 to IPL for the organisation of a Staff Week targeted to international university partners of the IPL schools. This project aims to organise training sessions on topical subjects in higher education, and share good pratices on these topics among the participating countries.
After two online editions in 2021 and 2022, we are happy to organize 2023 Staff Week edition live in Lyon, in October 2023.
(*within the 2019, 2020 and 2021 SCUSI Programmes)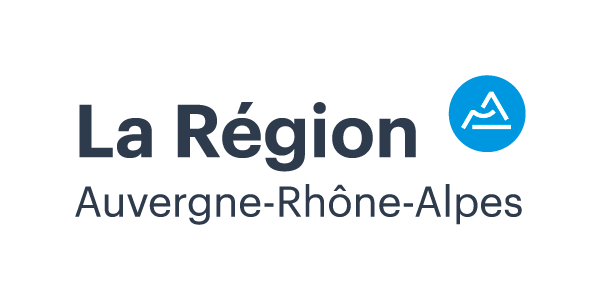 Staff week 2022
Webinar "Decarbonizing energy: what role for nuclear power?

As part of a series of conferences dedicated to the Energy and Ecological Transition, IPL was pleased to collaborate with PNC France in organizing a webinar entitled "Decarbonizing energy: what role for nuclear power?" for students from CPE, ECAM LASALLE, ISARA and ITECH Julia and Jean-François Cantel, EDF engineers currently assigned to the Hinkley Point […]
Human formation
"IPL Conferences" shows the importance of students personal education. The initiative is organised across several months, based on a different subject each year. Using a mediation (film, etc.) exchanges and discussions are organized in a conference or roundtable. It aims to help students considering their attitude towards the world, it deals with ethics to support students' ability to shape their own destiny. It highlights connections between personal needs and social recognition as well as knowledge and state of mind without overlooking responsibility.
The aim of this annual initiative is to help students deal with: adaptability to constraints, the dynamic of change, acceptance of the attention of others, adapatability to the reality of business, the ability to self-evaluate and manage one's own itinerary, the dynamic of effort, overcoming crisis and conflict as well as a committed effort to combat dehumanisation and the loss of meaning.
Last IPL Conferences
Excellence in international student experience

IPL co-organized on 27 January 2022 with the European association for international education (EAIE) a webinar entitled : Excellence in international student experience and why does it matter? Claire O'Leary, Assistant Director and Head of internationalisation of the University of Warwick and Louise Staunton, International Student Experience Manager at Trinity College Dublin shared with over […]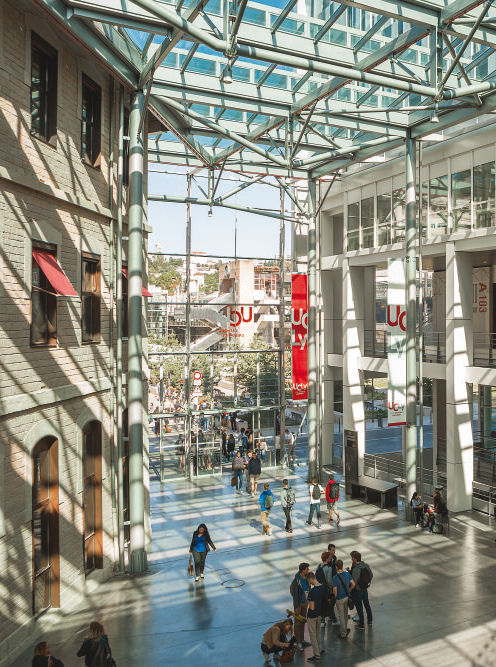 Teaching staff training
IPL develops an offer of training for teaching staff, namely around:
Creating MCQs for teaching evaluation
The effective use of slideshows in lecture
Active teaching methods: why and how?
Acquiring professional teaching micro-gestures to improve teaching (voice, posture, behaviour)
The lecturer's wellbeing when facing a large group
The voice
Conflict management in teaching
Intercultural training
Identifying students suffering stress
English classes for apprentices
From 2012 to 2017 IPL offered with the help the Rhône-Alpes Region English support classes for volunteer students on Saturday mornings.
These workshops covered several topics: grammar, listening, vocabulary, oral expression, written expression, test preparation.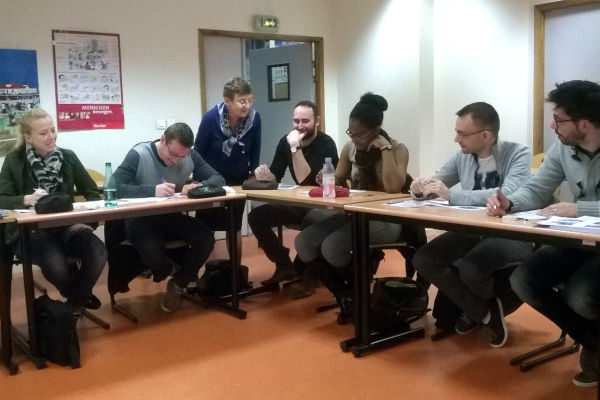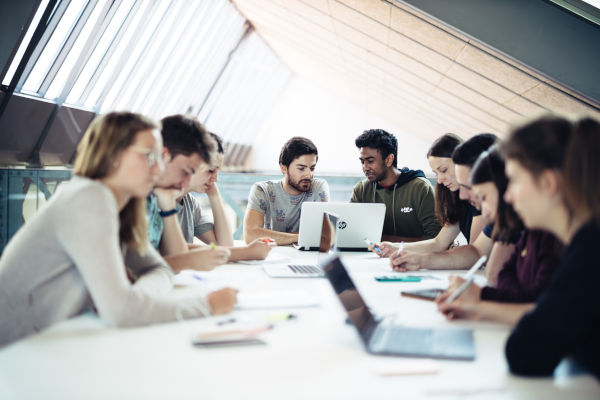 Pedagogical Platform Foreign Languages
To support the professional command of 2 or 3 foreign languages by students, IPL organizes shared foreign languages classes.
In 2020-2021, 9 foreign languages were offered at different levels ("beginner", "intermediate" and advanced): German, Arabic, Chinese, Spanish, Italian, Japanese, French sign language, Portuguese and Russian.
The Auvergne Rhône-Alpes Region provided financial support totalling €23,000 for the platform hosting 237 students for the 2020-2021 academic year.
Entrepreneurship
IPL has invested in entrepreneurship training for its students since 2000 by offering
Basics in entrepreneurship for students starting the engineering cycle,
A start-up case study
A seminar for final year engineering students who are considering starting up their own business.
In 2009, IPL together with UCLy, developed the teaching project IES partly funded by the ERDF during 2 years.
In 2010, the IPL organised the Campus Creation and Young Entrepreneur of the year competitions, before transferring them to the Fondation Scientifique de Lyon et du Sud Est, one of the founding members of the IPL, which then became the Foundation for the University of Lyon.
The 4 schools continue their collaboration in the "Enterpreneurship" committee.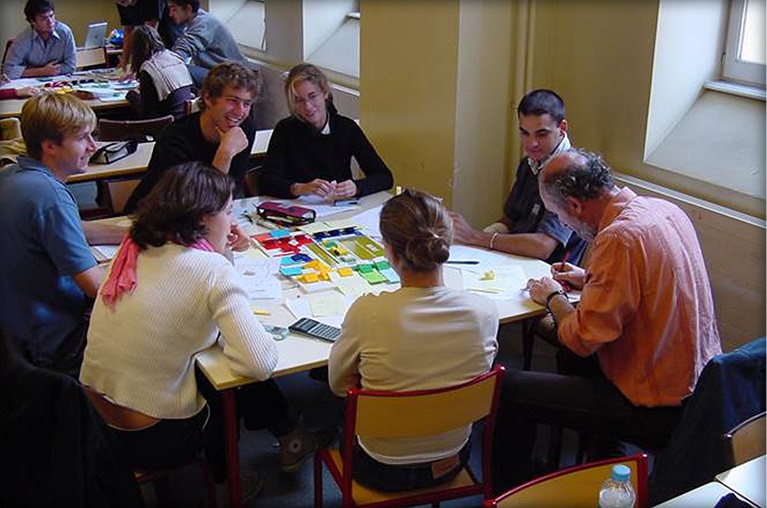 MIME
In 2005 IPL formed a partnership with the association "Vouloir Entreprendre" to launch the "Initiation Method to the role of Entrepreneur", an original and highly effective method created by Luc DUQUENNE.
This training differs from all other existing business competitions given the use of a progressive situation: management tools are not presented from the outset, but they are introduced progressively as the logical continuation of decision-making requirements. The basic principle is economic (students work on flows).
4 teams, representing 4 companies, launch their businesses with the use of the same start-up data (market research, own funds, production capacity). The decisions taken in each group lead to the differentiated development of each business. Decisions concern production, finances, commerce and marketing, purchasing and risk-management strategies.
Team members deal with different stakeholders: sub-contractors, banks, insurers, suppliers, etc. "played" by the coordinating team. The teams play out 4 fictional semesters. Over the course of the final half-day, the teams present their company to the group thereby enabling a comparison of the activity of each and an analysis on the impact of different strategic and operational choices made during the 2 years.